MavEtJu's Distorted View of the World
Philips Videopac
Posted on 2003-11-25 10:08:26, modified on 2006-01-09 16:29:21
Tags: Memories, My Computers
The first computer I ever used was the Philips Videopac G7000. My father brought it home from work now and then and I wasted afternoons playing on it.
It was a game console, but not one like you know today. Instead of true colour 3D imaging, this thing had pixels the size of your thumb. Instead of a gyroscopic multifunction gamecontroller, it had an analogue joystick with one button...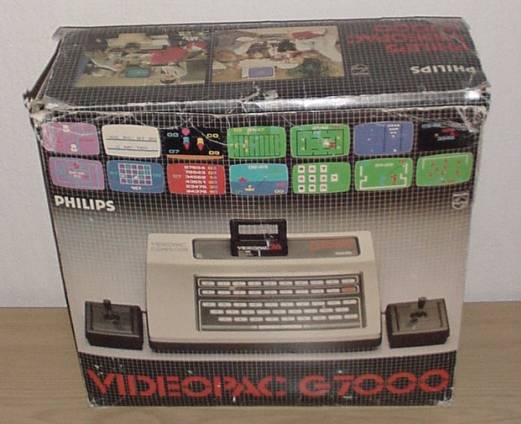 As you can see on this picture, the images weren't perfect and the story line was either "Shoot me or I'll shoot you" or a thinking game. The keyboard was a 'push-through' plastic plate which would have given everybody RSI.
Unfortunatly I don't remember much of it, I was too young to understand what the impact of this machine was. All I saw where enemy ships on the screen which I had to bomb with my torpedos while they tried to bomb me with their depth charges.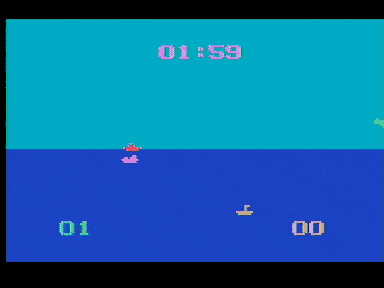 Some links to other sites:
Philips Videopac and Philips Videopac G7000 page.
| Share on Facebook | Share on Twitter
---
Comments
:
From:
compuchoice1@hotmail.com
URL:
http://www.geocities.com/compuchoice2004
Posted on:
2004-03-23 03:42:39
Comment
Hi There

Would you be interested in selling your Philips Videopac, I am willing to pay top Dollar for it.
If interested please give me a call on 0415 343 222 or (03) 9328 8552 Melbourne..

Cheers

John

Reply
-
From:
ssj_soso@hotmail.com
URL:
Posted on:
2004-08-21 02:42:04
Comment
we have 12 games and one videopac g7000 to sell.

but we live in holland if you are interested send me a email back.

0641359202


Reply
-
Leave a comment
Back to the main page