MavEtJu's Distorted View of the World
We're moving!
Posted on 2002-09-07 03:30:12, modified on 2006-01-09 16:29:21
Tags: Happiness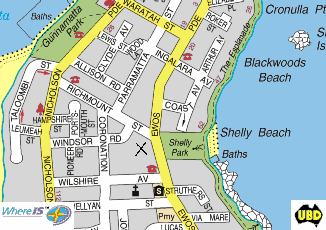 After being in Australia for more than a year we're moving into our own place: An appartment in Cronulla, opposite of Shelly Park. As usual, the X marks the spot. 250 meters from the sea and we can see the waves! My Cronulla page has more maps and pictures of the house.
| Share on Facebook | Share on Twitter
---
Comments
: No comments yet
Leave a comment
Back to the main page